Another path to energy efficiency
Author: Newsroom NZ Date Posted:18 September 2019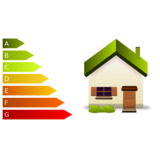 A leading American energy expert has spoken optimistically about improving energy efficiency through existing infrastructure rather than relying on future technologies.
Amory Lovins, co-founder and chief scientist at the sustainability-focused Rocky Mountain Institute in the United States, was in 2009 named by Time magazine as one of the world's 100 most influential people.
He presented the Achieving Net Zero International Conference at the University of Oxford in the United Kingdom with evidence that the energy system is transitioning towards carbon-free energy, and energy savings are accelerating at the same speed as renewables.
Up to the present day, he said, improvements in efficiency of the fossil fuel energy production system have saved 30 times the quantity of emitted carbon that the growing renewable energy system has.
Although renewables receive more attention in scientific literature and the media, said Lovins, energy efficiency is a "larger pool by far" in terms of potential emission reductions.
Co-hosted by the University of Oxford and Victoria University of Wellington, the September 9-11 conference brought together leading academics, policymakers, civil society actors and business leaders to discuss what net zero means and how it could be achieved.
The conference explored the social, political, ethical, ecological, governance and technical opportunities and challenges to achieve net zero emissions and the policy action required to do so in a way that is both timely and compatible with the United Nations' Sustainable Development Goals.
The three themes were "Where are we?", "Where do we want to go?" and "How do we get there?".
---
Leave a comment